If you get more rain runoff than a standard eavestrough can handle, we'll recommend 6-inch eavestroughs be used.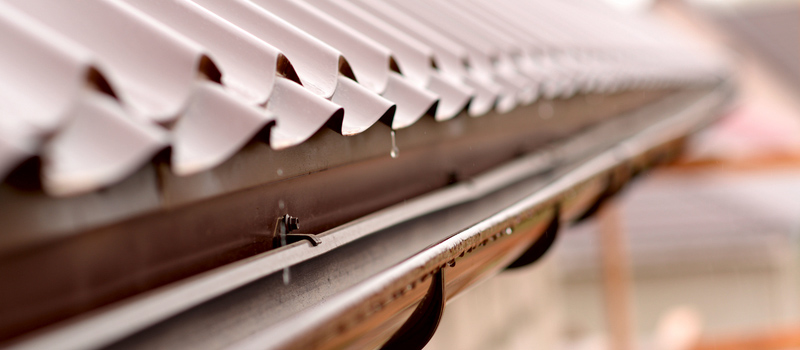 When it comes to eavestroughs, sometimes bigger is better. Investing in 6-inch eavestroughs instead of the standard 5-inch style can be a wise decision depending on the pitch and area of your roofing and the volume of water that is typically produced when it rains. At Gorilla Gutters, we are pros at determining which size of eavestrough is best for each situation. You can count on an accurate assessment and honest recommendation as to whether your Thornbury, Ontario home would be better served with a 6-inch eavestrough.
Generally speaking, if your home was built with 5-inch eavestroughs in place, that is probably all you need, and when it comes time for replacement, that is most likely what we would recommend. However, even builders can make mistakes. If there are signs that the smaller size is inadequate, we'll point out how we know and why we would recommend 6-inch eavestroughs be used for your eavestrough project.
We also offer repair services on both 5-inch and 6-inch eavestrough systems. If you have noticed your eavestroughs separating from the house or there are leaks at the connection points, reach out to us to have the issue assessed and a quote prepared. If the eavestrough issue has resulted in problems with the soffit & fascia or other areas, we can resolve those as well.
If you have questions about 6-inch eavestroughs or any of the styles that we have to offer, including multi-profile eavestroughing, modern eavestroughing, copper eavestroughing, or galvalume eavestroughing, don't hesitate to contact us.
---
At Gorilla Gutters, we offer services for 6-inch eavestroughs in Collingwood, The Blue Mountains, Stayner, Wasaga Beach, Thornbury, Owen Sound, Wiarton, Port Carling, Huntsville, Gravenhurst, Orillia, and surrounding areas of Ontario.