If 6-inch eavestrough are the right choice for your property, we can install them for you.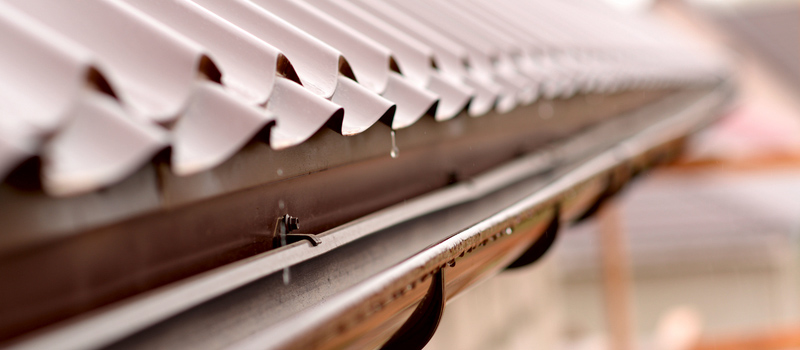 Over the years, eavestroughs used on residential and commercial properties have undergone some changes. By the late 1900s, the most common width of gutters had increased from four inches to five inches. The sizing change has helped to resolve issues with gutter overflow, which occurred during heavy rainstorms when more property owners had the smaller gutters. A wider eavestrough can hold more water, preventing overflow and other issues that can occur when a big storm hits.
In the recent past, the industry has seen another shift as people move toward 6-inch eavestroughs. A 6-inch eavestrough comes with a number of benefits, but one of the most notable is the fact that it can hold up to double the water as a 5-inch option. Using 6-inch eavestroughs is especially beneficial when your roof is particularly steep because it will be subjected to more wind-driven rain during a storm, which will need a place to drain efficiently.
At Gorilla Gutters, we work closely with property owners to determine which style of eavestroughs will deliver the maximum benefits. We have been serving customers in and around Stayner, Ontario for more than three decades, so we've seen many changes in our industry over the years. Our technicians take pride in using materials and options that are designed to last, protect your property from water damage, and add visual appeal to the outside of your home. If 6-inch eavestrough options are the right choice for your property, we would love to install them for you.
---
At Gorilla Gutters, we offer services for 6-inch eavestroughs in Collingwood, The Blue Mountains, Stayner, Wasaga Beach, Thornbury, Owen Sound, Wiarton, Port Carling, Huntsville, Gravenhurst, Orillia, and surrounding areas of Ontario.