We offer comprehensive services to meet your needs when it comes to vinyl siding in Collingwood.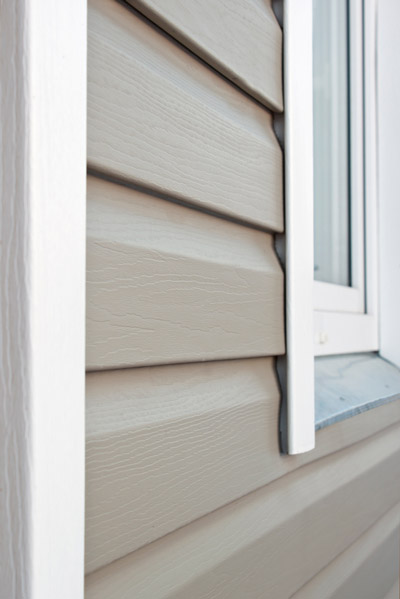 When it comes to putting siding on your home or commercial building, you may be looking for an energy-efficient option that doesn't break your budget. One great choice when you are shopping for new siding options is vinyl siding. At Gorilla Gutters, we believe you will enjoy several benefits when you choose vinyl siding for your property in Collingwood, Ontario.
Cost-Effective – Adding new siding to your home can be pricey, but vinyl siding is a great option for getting the job done without breaking your budget.
Versatile – You can choose from a number of styles and colours when it comes to vinyl siding, making it one of the more versatile options when you need to add siding to your property.
Maintenance Free – Resistant to moisture and pests, vinyl siding is virtually maintenance-free and will last for many years to come.
At Gorilla Gutters, we offer comprehensive services to meet your needs when it comes to vinyl siding. Whether you need new installation, cleaning or repairs, our team is prepared to assist you with any job, large or small. We offer residential and commercial services to meet the needs of property owners in Collingwood, and our unbeatable, quality service will speak for itself. You can even ask us about our excellent warranty options to ensure that your new vinyl siding continues to look its best.
Contact us at Gorilla Gutters today to learn more about our siding and eavestroughing services. Your home or commercial property will look great and have maximum efficiency when you work with us. We are ready to assist you.
---
At Gorilla Gutters, we offer vinyl siding services in Collingwood, The Blue Mountains, Stayner, Wasaga Beach, Thornbury, Owen Sound, Wiarton, Port Carling, Huntsville, Gravenhurst, Orillia, and surrounding areas of Ontario.