Affordable ♦ Durable ♦ Lasting
We specialize in soffit & fascia, siding, eavestroughs, and other exterior improvement projects.
We communicate personally with all of our customers to ensure that we are meeting their home service needs exactly as they request. We serve both residential and commercial clients and always pay special attention to the details. This, combined with efficient management and professional customer service, will ensure your dreams turn into a reality.
Copper Eavestroughing
There are times when settling for the normal is just not good enough. If you are looking for an exceptional upgrade for your Collingwood, Ontario property, copper eavestroughs may be the way to go. We are proud to offer this exceptional product here at Gorilla Gutters.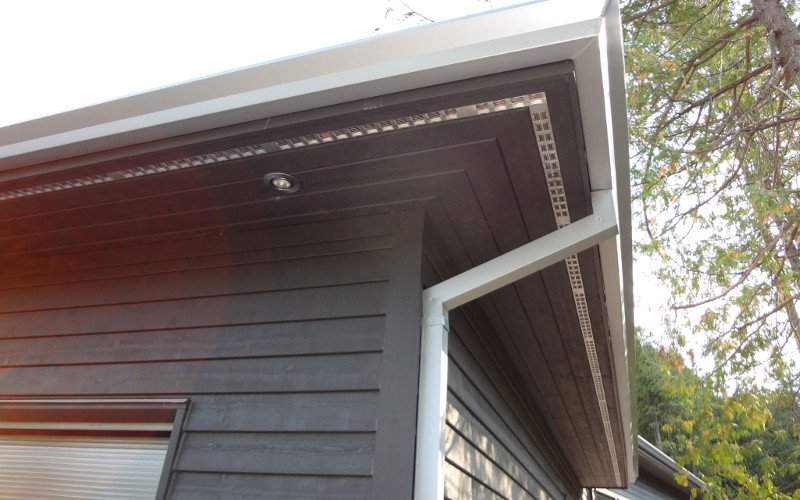 Galvalume Eavestroughing
We offer plenty of variety with eavestroughing, so you can get the look that works best for your property as well as gain the functional benefits that galvalume eavestroughing provides. Our goal is to provide you with 100% satisfaction on everything we do, including installation, repairs, and cleaning.
Quality Services Tailored To Your Needs
We have proudly served the Collingwood area for 25 years now and look forward to many more years meeting the needs of our clients.
Eavestroughs
With over 25 years of experience in the exterior improvement industry, we guarantee the installation of your new eavestroughs in Collingwood will go smoothly.
Siding
Our siding products offer ultimate protection from the elements in Collingwood while boasting an exceptional level of quality.
Soffit & Fascia
We install, repair, and do maintenance on soffit & fascia here in Collingwood.
Leaf Guard
We offer great options for homeowners when you are looking for leaf guard protection in Collingwood.
"My 2 business experiences with Gorilla Gutters of Collingwood were excellent. Brian Brennan and team are prompt, professional, courteous and competent. On each occasion, they received my highest recommendation."
– Steve O.
"Very efficient. They come to get the job done. Very friendly staff and extremely knowledgeable. Thank you so much, Gorilla Gutters."
– Justin H.
"Very accommodating; willing to revisit for touch-ups and minor installation issues during house build; timely and efficient crew. Have recommended to family already!"
– Maurice S.
"Courteous and professional service! They are busy ( a good thing) and were not as prompt in getting back to me which is why I didn't give them a five star. However, they have hired a new office person which should help. However, once Brian called me back- they were professional, courteous and fixed my eavestrough the same week. Thank you Brian!"
– Sharon Mah-Gin
"We just had a terrific experience with a local contractor. Brian not only got the gutters in on time but followed up to ensure we were completely satisfied. We would recommend Gorilla Gutters to anyone."
– Richard Bowering
"Prompt, efficient, no mess, reasonable rates. Gorilla met all of my expectations and hence my five star rating."
– Jim Marin
"Amazing service and incredible workmanship! Brian and his crew are the best around with very reasonable prices and excellent value."
– Standard Auto Glass & Tinting