Let us show you how a 6-inch eavestrough could be the best water drainage system for your The Blue Mountains home or business.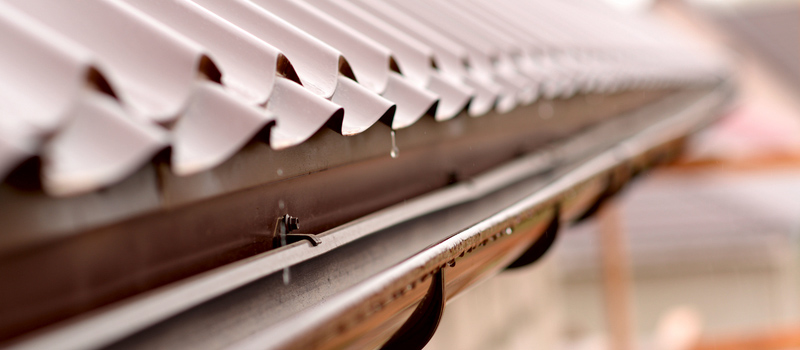 You may have thought that going with a 6-inch eavestrough was only possible for commercial properties, but it is also available now for homes in the The Blue Mountains, Ontario area. There are a few reasons why our professionals here at Gorilla Gutters might recommend that you go with this size over the usual 5-inch seamless gutter option.
First, because a 6-inch eavestrough can handle roughly twice the amount of water, it is perfect for larger roofs that have a larger surface and thus more water falling to the eavestroughs. It is also an ideal solution if you would like to have fewer drains. While we must put a drain roughly every 13 to 14 meters (45 feet) with 5-inch eavestroughs, we can go 18 to 21 meters (60 to 70 feet) when we install 6-inch eavestroughs instead.
Along with the 6-inch eavestrough, we use larger downspouts, which have less chance of getting clogged. You'll also enjoy that they are stronger and cover more of the fascia, which you may find more aesthetically pleasing. As is the case with all our seamless eavestroughs, you have a variety of colours from which to choose.
If you would like to know more about 6-inch eavestroughs and get our professional advice about whether this is a good option for your home, give us a call to schedule a consultation. We'll come out and discuss our products and installation and give you a quote for installing this incredible water drainage system that will protect and add value to your home.

---
At Gorilla Gutters, we offer services for 6-inch eavestroughs in Collingwood, The Blue Mountains, Stayner, Wasaga Beach, Thornbury, Owen Sound, Wiarton, Port Carling, Huntsville, Gravenhurst, Orillia, and surrounding areas of Ontario.