Aluminum siding offers many benefits for your home or business in Collingwood.

Is your home or business due for new siding, and you aren't sure what to do? Have you been looking at all the different siding choices, but can't determine which one will really be the best choice? There are many different siding options out there for home and business owners in Collingwood, Ontario. At Gorilla Gutters, we believe the siding you choose should offer you maximum benefits and a great return on your investment. One great option you may be interested in is aluminum siding.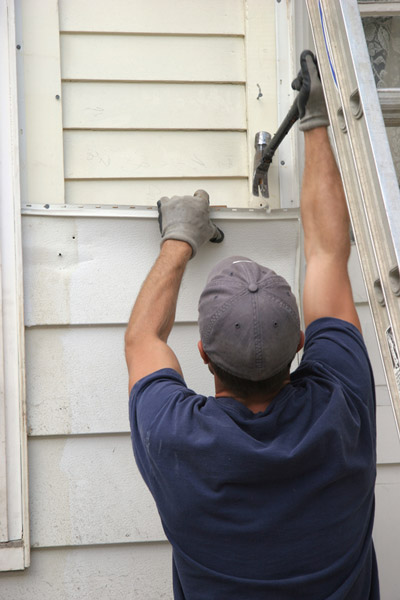 Aluminum siding offers many benefits for your home or business in Collingwood, including:
Durability
Excellent insulator
Great for cold climates
Horizontal & vertical formats
Insect-proof
Recyclable
Resistant to mold & mildew
Variety of textures & patterns
Waterproof
At Gorilla Gutters, we can assist you with the installation and maintenance of your aluminum siding, so you see great results. In fact, high-end aluminum siding can last for over 30 years! That makes it an excellent return on investment. Your home or commercial business will benefit from the addition of aluminum siding, as well as the services we provide at Gorilla Gutters.
Give us a call today to learn more about our comprehensive installation, cleaning, and repair services. Your aluminum siding will look great and keep your home energy-efficient and comfortable. We have been assisting customers with top-quality work for over 25 years, and we even offer warranties so you feel confident you have chosen the right team. You will see the difference!
---
At Gorilla Gutters, we offer aluminum siding services in Collingwood, The Blue Mountains, Stayner, Wasaga Beach, Thornbury, Owen Sound, Wiarton, Port Carling, Huntsville, Gravenhurst, Orillia, and surrounding areas of Ontario.
Aluminum Siding, Blue Mountain, ONSave