Looking for a more historical half-round gutter for your property in Wiarton? We can help.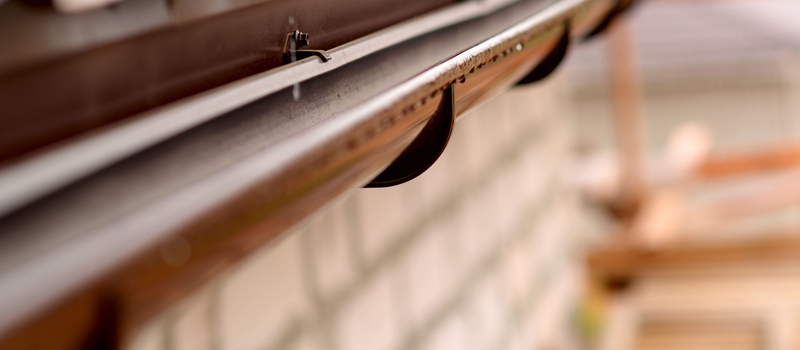 Do you have an older or historical home that you think would look better with a half-round gutter system? Not everyone carries half-round gutter systems or knows how to install them, but here at Gorilla Gutters, we can take care of all your gutter needs, including half-round gutter systems or more modern square systems, as well. We have been serving residential and commercial customers in the area around Wiarton, Ontario for over 2 decades.
If you are looking to install a new gutter system on a home and want something different, half-round eavestroughs may be for you. They also offer other advantages, as well:
Many different colours are available, so you can match your unique architectural choices.
Many different widths are available, as well. We can advise you about which width is right for your application.
They are available in seamless or sectional styles.
They tend to be made of materials that are long-lasting, like copper, galvanized metal or zinc-coated.
Half-round gutters are not very prone to corrosion and easier to keep clean because they don't tend to clog like other types of eavestroughs.
You may or may not decide that half-round gutters are right for you, but whatever type of eavestroughs you choose, we can take care of installation for you. We can also perform periodic gutter maintenance to keep your gutter system flowing correctly and keep your home safe from water damage and foundation damage. We can also take care of other exterior needs, like repairing or replacing damaged soffit and fascia boards, as well as installing, repairing and replacing vinyl and aluminum siding. Our help is just a phone call away.
---
At Gorilla Gutters, we offer services for half-round gutters in Collingwood, The Blue Mountains, Stayner, Wasaga Beach, Thornbury, Owen Sound, Wiarton, Port Carling, Huntsville, Gravenhurst, Orillia, and surrounding areas of Ontario.