Larger gutters can protect your property more efficiently.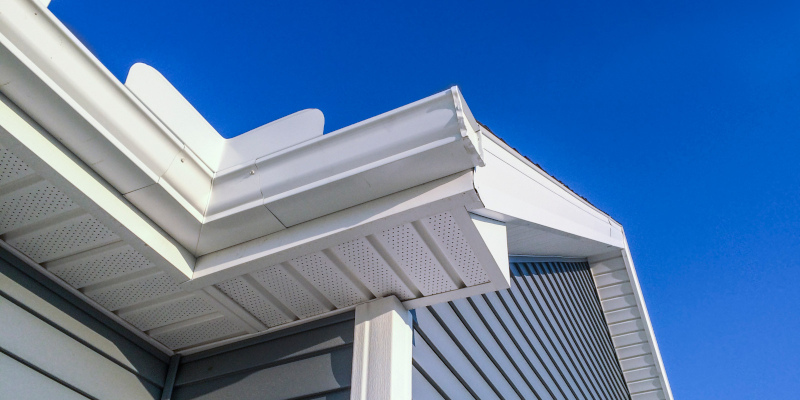 The purpose of guttering on your home or commercial structure is to efficiently channel rainwater runoff away from the roof and foundation. In the event of heavy rainfall, gutters can sometimes become overwhelmed, and water can back up or overflow the gutters. Super 7-inch gutters are a larger capacity option that works well in climates that can have periods of heavier rainfall, such as in Stayner, Ontario.
Super 7-inch gutters can facilitate more efficient rainwater runoff removal, since they have a higher capacity and are larger than typical guttering options. Being able to move more water can prevent backups that can negatively affect your roof and overflow situations that can allow water to pool around the foundation of your home. These oversized gutters are especially useful if your roof style overhangs the fascia more than traditional roofing. Regular gutter sizes may not be as beneficial for these types of roofs.
At Gorilla Gutters, we offer super 7-inch gutters for your residential or commercial property to give that extra layer of protection during times of heavy rainfall. Being prepared for these potential situations is prudent. We have served the Stayner area for over 25 years with top-notch workmanship and excellent customer service. We strive for superior and clear communication with all of our clients to ensure that their service needs are being met completely.
We install super 7-inch gutters and also provide cleaning and repair services as needed. With any installation, we offer a warranty on both labour and the products we use, so you can be assured that your home is protected. Give us a call today to discuss your guttering needs and schedule with our team of skilled professional technicians.
---
At Gorilla Gutters, we offer services for Super 7-Inch Gutters in Collingwood, The Blue Mountains, Stayner, Wasaga Beach, Thornbury, Owen Sound, Wiarton, Port Carling, Huntsville, Gravenhurst, Orillia, and surrounding areas of Ontario.