Vinyl siding is very durable and also serves as an excellent insulator for your property in The Blue Mountains.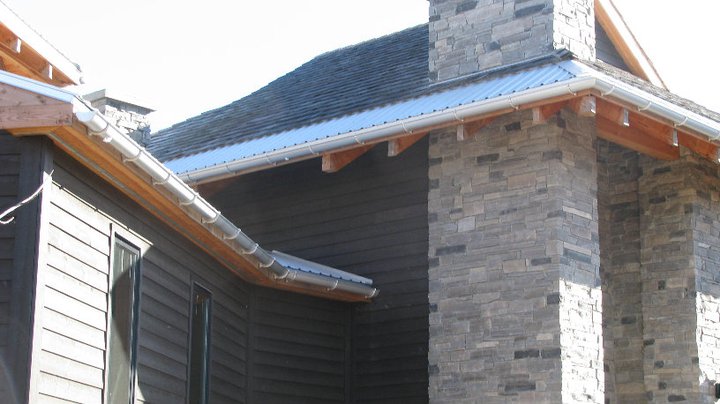 When you are ready to install new siding on your home or business, you may have found that vinyl siding provides the most benefits. Now all you need is a siding contractor who will make sure your new siding looks its best!
At Gorilla Gutters, we are experienced siding contractors, and we work with clients every day who need vinyl siding installation and servicing at their home or business in The Blue Mountains, Ontario. If you are undecided about which siding type will work best, or if you have chosen vinyl but aren't sure what to expect, there are many benefits that make it a great choice.
Not only is vinyl siding very durable, but it also serves as an excellent insulator for your property. Often there will be reduced energy bills once new vinyl siding is installed on the exterior of a property. Additionally, vinyl siding is virtually maintenance free with simple cleaning being the only step you may need to take on occasion. Lastly, vinyl siding is incredibly versatile, coming in a variety of styles and colours, so you can choose the option that fits your vision and your budget for your home or business. At Gorilla Gutters, we are equipped to assist with the installation, repair and maintenance of vinyl siding, so you enjoy your new exterior for years to come.
If you have questions about vinyl siding or the services we provide at Gorilla Gutters, please contact us today for more information. We are committed to personal communication and high-quality workmanship that leaves you feeling confident you've chosen the right company for your exterior updates and servicing needs. We look forward to working with you!
---
At Gorilla Gutters, we offer vinyl siding services in Collingwood, The Blue Mountains, Stayner, Wasaga Beach, Thornbury, Owen Sound, Wiarton, Port Carling, Huntsville, Gravenhurst, Orillia, and surrounding areas of Ontario.