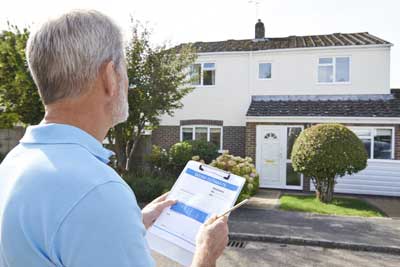 Whether you are looking to increase the resale value of your home or just want your home to look its best, there are a variety of exterior home improvement projects to consider. Many of these improvements are practical as well as aesthetic. You want to keep your home looking its best, but you also want to protect your investment. Exterior home improvement projects allow you to do both at the same time.
Water is a major cause of damage over time. There are several exterior home improvement projects that can reduce unwanted water from getting into your home and doing damage. Eavestroughs or gutters are especially important. Eavestroughs carry excess roof runoff away from your home and prevent water damage to your building and the surrounding landscaping. It is important to maintain your eavestroughs, though. Clogs can develop, and without proper maintenance, eavestroughs can create water damage on your fascia boards or elsewhere.
Another exterior home improvement that keeps water where it belongs is your home's siding. There are many types of siding to choose from, but the most popular type is made from vinyl. One of the main advantages of vinyl siding is that it comes in a variety of colours and does not require repainting.
Soffit is another part of your home that is typically made out of vinyl or aluminum, though you can also use wood, cement fiber or steel. Soffit covers the rafters of your roof and protects them, as well as promoting air circulation in your building's attic. New soffit can help your building look new again.
These are only a few examples of possible exterior home improvement projects that can better protect you home, improve its appearance and even increase its value. If you want to know more, contact us today!